Major Internet outage on November,6 2017
Nov 6 2017 - Today's outage data shows an unusually large number of websites and user affected, beginning at 1:30pm EST.font>
Boston, 2:41pm EST
A major outage, affecting several major part of the internet, was detected by
isitdownrightnow.com
monitoring services earlier today. The first signs of unusual site availability started at 1:31pm EST today, with a peak at 2pm EST. Availability has been slowly improving since then.
UPDATE - 4:25pm EST - Snapchat users have been reporting outages starting at 3:35pm. As of 4:25pm, the volume of inquiries remains at its highest level since the beginning of the year, signaling a potenitally widespread outage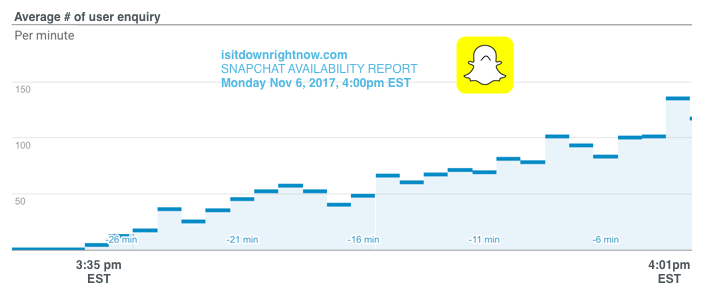 According to
isitdownrightnow.com
estimates, the number of internet users experiencing outages was 10x above normal.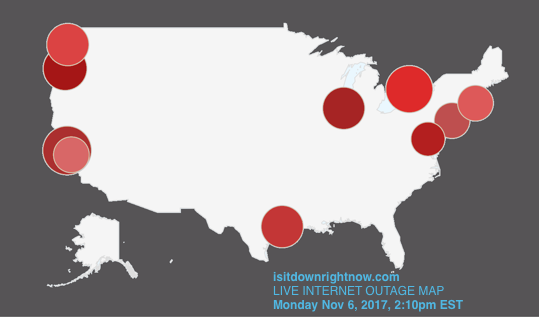 Of all outages reported, Facebook.com users reported the most outages. Users of reddit, linkedin and youtube also reported unusually high number of issues. The root cause of this outage is still unkown.
Monday Nov 6, 2017 - 2pm EST
% of total users impacted
Site